WE HAVE BEEN WORKING FOR A LONG TIME IN THE CITY OF NEUQUÉN
Since 2005 we have been providing Customs Clearance, Customs Transport and Comprehensive Consultancy Services in Foreign Trade and Logistics to companies in Neuquén and Río Negro.
Our working team headed by the Owner of the Firm, Natalia Marianela Muguerza a Customs Broker, counts with highly specialized and expert professionals in the lines of work lines characteristic of our region.
We have offices in the cities of Neuquén and Buenos Aires and a net of correspondents for the main Customs in the country, such as: San Antonio Este, Villa Regina, Bahía Blanca, Mendoza, Santo Tomé, Paso de Los Libres, Bernardo de Irigoyen and Iguazú, among others.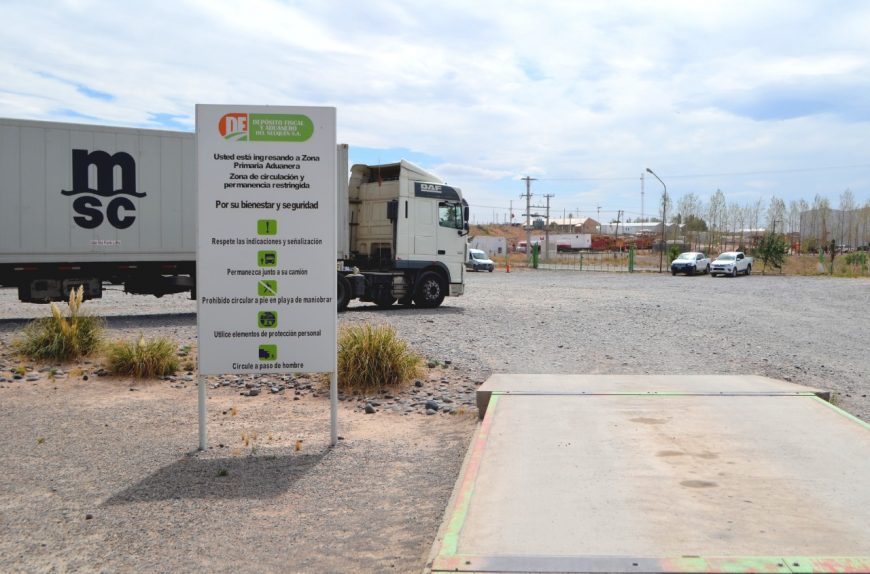 Team of Professionals
SERIOUSNESS AND RESPONSIBILITY IN OUR WORK
The most distinguishable characteristic of the Owner of the Firm "Estudio Muguerza" is her entrepreneur spirit and her hard work. This has taken her, in all these years, to provide excellent services and look for constant innovation in immediate solutions for exporters and importers in the Alto Valle area, to concentrate their operation in the Local Customs.
Among other successful projects related to her activity, Muguerza has headed, as Founding Partner the development and start-up of the Customs Warehouse belonging to Deposito Fiscal y Aduanero del Neuquén S.A.
For more than a decade, her work and efforts have been focused on positioning Neuquén as one of the main Customs in the country and on consolidating the "Pacific Route" to provide local solutions and continue side by side with the importers/exporters in their development.